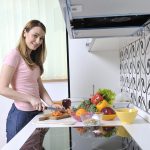 Diet refers to the food we eat everyday. It is important because it will determine your health and quality of life. So what does a...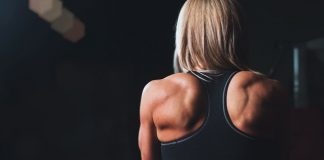 If you're anything like me, summer is when you really start to get down to business and work on toning up your body for...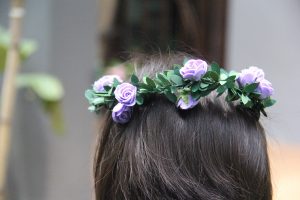 Their Guardians
As parents and guardians, the biggest concern is always the health of our children. We take every precaution imaginable to make sure they are safe from danger. Vaccinations, training wheels, seatbelts, child-safety locks and even band-aids are all on our list of things that keep children from harm whether it be physical, mental and even biological. Sooner or later though, children grow up and have to go school. Protecting them from whatever is in school becomes the hard part as now, more than ever, kids are exposed to things they were never faced with in the safety of their homes. One of the most common dangers is head lice.
The Dangers of Head Lice
While we would like to think that there are other parents who share the same level of concern for their own kids as well as our kids, we can't always have faith in other parents like that. The unfortunate truth is that there are some parents who don't think head lice is all that big of a deal and they would be right to some extent. Often times, even if you check your kid's head on a daily basis, lice can go under the radar, especially if the itching doesn't really bother your child. For some kids, the itching can become a regular nuisance which can lead to infections that are caused by excessive scratching. Another risk of head lice is that, if unnoticed and left untreated, can turn into body lice. Compared to head lice, body lice is much more aggressive in the dangers it can pose to your child, you and others. Much like head lice, it can spread to others real easily however, unlike head lice, it can spread diseases such as trench fever and relapsing fever.
Prevention
While your child can easily contract lice, you can also easily prevent it. Obviously using the right shampoo and keeping up good hygiene is a factor in keeping your child lice free. But much like lice repellent sprays, lice repellent shampoo can come with risks in their own ways like allergic reactions, simply making the issue somewhat worse, or just simply not working. A safer solution to invest in for your child are head lice repellent hair bands. Lice headbands are a good way to keep your child's hair lice free even if their classmates' hair isn't. The headbands are infused with a different combination of essential oils like citronella, rosemary, tea tree, lavender, geraniol, lavadula and lemongrass along with a few other oils. Usually the combination depends on the brand you decide to buy from but the oils work to ward away lice and their eggs. The use of natural oils also means that these bands are free from pesticides. Whole they may not be a permanent solution, only lasting a week and some change, there are a natural alternative for your keeping your child's head lice free.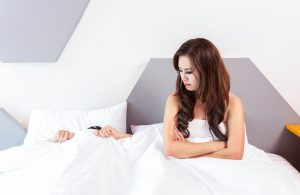 Symptoms of Insomnia
Insomnia is a fairly common issue for many. To treat insomnia, you must know what triggers it. Sometimes it's lifestyle choices, your diet, possibly a mental illness, or an unknown underlying cause. Everyone has experienced sleepless nights at some point in their life. It can become a real problem if you experience this most nights, however. Insomnia typically causes one to have extreme difficulty falling asleep, staying asleep, or both. Many find that even on those nights they can actually fall sleep, they wake up in the middle of the night for no apparent reason and cannot fall back asleep regardless of how exhausted they feel.
How Should Insomnia Be Treated?
Insomnia can be treated in many ways. Though many immediately think of prescription medication, most physicians agree it's best to try other natural alternatives first. For example, if you have made a habit of watching TV or using your phone, you need to stop immediately. The artificial light makes it difficult for your brain to determine whether or not it should begin the first stage of sleep process which is the release of melatonin. You should consider how active you are as well. Those who have sedentary careers and lifestyles often don't tire themselves out which results in excess energy. The more tired you are, the harder you will sleep. Another thing to consider is your diet. It's best to avoid caffeine and high sugar foods as they can increase energy at an exaggerated rate.
What Causes Insomnia?
There are some causes that can be a bit harder to treat. If you find that you feel stressed out or anxious, it may be time to take a look at what issues can be eliminated or at least alleviate to some degree. Sometimes an underlying mental illness could be the cause of insomnia. If you feel or suspect you may be having symptoms of an anxiety disorder, depression, or the alike you can request an assessment from your physician to help determine if it's a contributing factor.
Prescription and OTC Medications for Insomnia
Certain prescription medications such as Lunesta or Ativan is needed in some cases where all else fails. However, most find that it works best to change some lifestyle choices in order to better supplement the medication. For some, an over the counter sleep medication may help or alternative medicine such as CBD drops. There are natural sleep aids such as melatonin that can help you fall asleep within 20 minutes to an hour depending on the type of melatonin you choose. It's always best to discuss all of your symptoms and concerns with a doctor to help determine what may be causing insomnia. Even with over the counter supplements, you should ask your pharmacist or doctor if it's appropriate to mix one medication with another as some could have unwanted side effects.