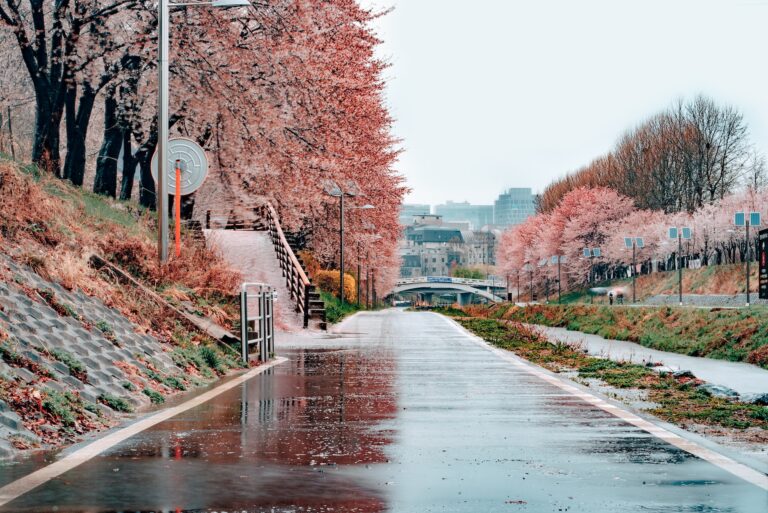 Discovering the Soul of Seoul
Stepping into Seoul for the first time can be both an exhilarating and daunting experience. As one of the world's most vibrant and technologically advanced cities, the South Korean capital offers a unique blend of ancient history, rich culture, and modern innovation. This guide will help you make the most of your first visit to this Asian metropolis and ensure you don't miss out on any of the must-see attractions.
The Royal Path: Gyeongbokgung Palace and Changdeokgung Palace
No visit to Seoul would be complete without exploring its stunning royal palaces. Start with Gyeongbokgung Palace, the largest of the five grand palaces built during the Joseon Dynasty. With its beautifully manicured gardens and traditional architecture, this palace is a testament to the rich history and cultural heritage of Korea.
Next, head over to Changdeokgung Palace, a UNESCO World Heritage Site renowned for its striking landscape design. Take a guided tour of the picturesque Secret Garden, and immerse yourself in the tranquil beauty of this hidden gem.
A Taste of Tradition: Bukchon Hanok Village and Insadong
For a taste of Seoul's traditional charm, make your way to the quaint Bukchon Hanok Village. This picturesque neighborhood is lined with traditional Korean Hanok houses, some of which have been converted into art galleries, tea houses, and cultural centers.
Afterwards, explore the bustling streets of Insadong, a haven for art enthusiasts and souvenir hunters alike. Here, you'll find countless galleries, antique shops, and artisanal craft stores selling traditional Korean items. Don't forget to try some authentic street food, like the famous hotteok (sweet Korean pancake) or tteokbokki (spicy rice cakes).
Retail Therapy: Myeongdong and Gangnam
For the shopaholics, Seoul is a paradise. Head over to Myeongdong, the city's shopping mecca, where you can find everything from international brands to Korean skincare products. Be prepared for large crowds, as this district is a popular destination for both tourists and locals alike.
If you're seeking a more upscale shopping experience, the glitzy district of Gangnam is the place to be. Here, you'll find luxury brands, posh cafes, and stylish boutiques that cater to the city's elite.
Relax and Unwind: The Art of the Korean Massage
After a long day of sightseeing, there's no better way to relax than by indulging in a traditional Korean massage. Known as "jjimjilbang," these public bathhouses offer a variety of spa services, including body scrubs, 강남룸싸롱 massages, and sauna rooms. Not only will you leave feeling rejuvenated, but you'll also gain insight into a cherished aspect of Korean culture.
Final Thoughts
Seoul is a city that never sleeps, with endless opportunities for exploration and entertainment. From its historical landmarks and cultural hotspots to its bustling shopping districts and relaxing spas, there's something for everyone in this dynamic metropolis. As you embark on your first journey to Seoul, be prepared to fall in love with the city's captivating charm and energy.